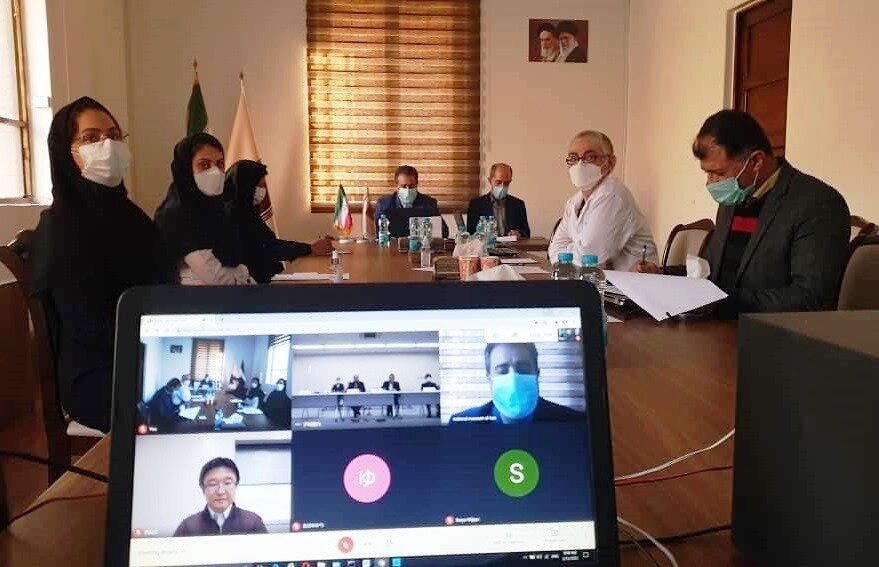 Preservation and use of cultural heritage in the joint webinar of the National Museum of Iran and the Museum of Teikyo University of Japan
On-line between On Wednesday, January 13, 2021, a one-day webinar was held with the participation of researchers in the field of the conservation and utilization of cultural heritage from Iran National Museum and Research Institute of Cultural Properties, Teikyo University, and the provincial office of Cultural Heritage of Golestan.
This webinar which was coordinated by Fereidoun Biglari, Deputy director of Iran National Museum and Kazuya Yamauchi of the Teikyo University included three main sessions and five lectures on cooperation between Iran National Museum and Teikyo University, utilization and protection of cultural heritage, and analysis and conservation for cultural properties.
At the beginning of the webinar, Kazuya Yamauchi of Teikyo University and Nokandeh, Director General of the National Museum of Iran, while welcoming the webinar participants, gave an introduction about the background of this cooperation and the importance of the results obtained. Then, in the first meeting, Takashi Oikawa, and Akira Fujisawa from the University of Teikyo spoke about the international cooperation between the National Museum of Iran and the University of Teikyo. In the second meeting, Hossein Dabbagh from the provincial office of Cultural Heritage, Tourism and Handicrafts of Golestan spoke about the protection and restoration of the Seljuk period monument of Imamzadeh Noor in Gorgan, and then Kazuhiko Nishi, Tokyo Research Institute for Cultural Properties spoke about the protection and use of historic castles in Japan.
The third session of this webinar consisted of two lectures. Maral Dadashzadeh of the National Museum of Iran first spoke about Egyptian Blue or Lapis Lazuli Paste? and the final speaker of the webinar, Akira Fujisawa of the Teikyo University, spoke about the use of copper alloys in the Iranian Iron Age. In the end, the parties agreed to publish the results of the speeches.